Marlins visit ABC Supply Baseball stadium construction site
Marlins look forward
By JOSH FLICKINGER Co-Sports Editor | Beloit Daily News |  Jan 6, 2021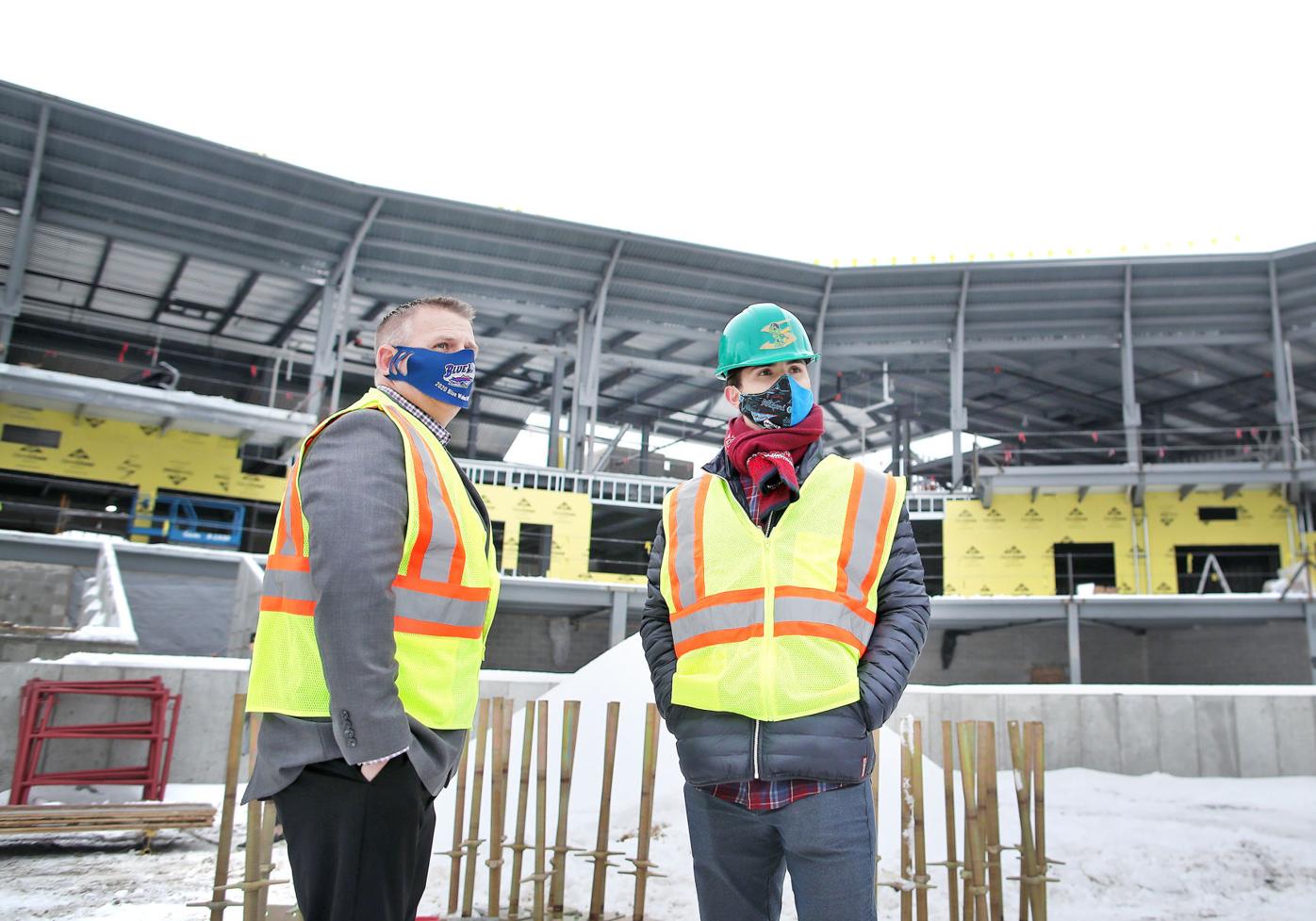 BELOIT—The Miami Marlins sent their first representative to Beloit Wednesday afternoon.
If both sides have their way, hundreds more players, coaches and front office staff will infiltrate the city in the next decade or so.
The Marlins, who recently aligned with the Snappers in the latest Major League Baseball player development contract, sent Director of Minor League Operations Geoff DeGroot to check out the new home of his Advanced-A team.
DeGroot, himself a former minor league player before turning in his cleats for business shoes, said the Marlins are excited about working with the Snappers.
Standing in what will become center field in the Snappers new digs along the Rock River, DeGroot sang Beloit's praises.
"We were very excited as an organization about coming to Beloit," DeGroot said. "The first thing is, we are going to play in a state-of-the-art ballpark. That's going to be a great advantage to our players. And after talking with Quint Studer, we felt that our values aligned with theirs in terms of what an organization should look like. We think this is going to be a great place for at least the next 10 years for our players."
DeGroot said the Marlins have worked hard to develop a sound organization under Derek Jeter, who assumed duties as CEO of the franchise in 2017.
"We pride ourselves in building from within," DeGroot said. "A few years ago, our farm system wasn't rated very high. Now, it's among the top five systems in all of baseball. And the good news for Beloit is that a lot of the top prospects are still at the lower levels, so in the next few years, Beloit is going to see a lot of talented players."
The stadium is still set for a "mid-summer" opening, according to Gateway Baseball president Jonathan Griffith. While Minor League Baseball announced Tuesday that spring training for players below the AAA level will be delayed, Griffith said the team will still open the season at Pohlman Field, the Snappers' home since 1982.
FULL STORY