The Lincoln Academy construction project is 60% complete
Lincoln Academy adds another grade and 50 more slots for students
By HILLARY GAVAN Senior staff writer | Beloit Daily News | Jan 19, 2021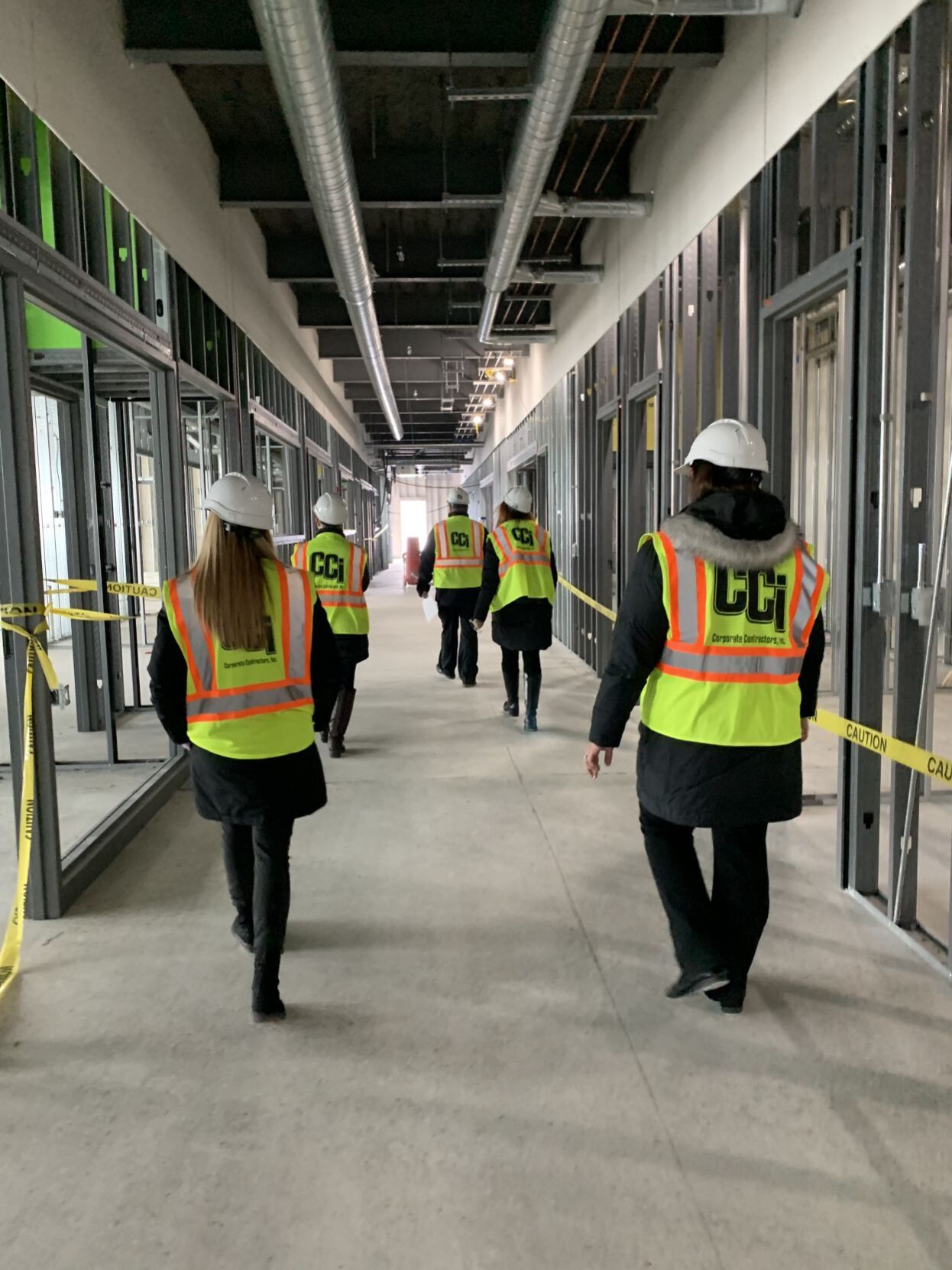 BELOIT — The Lincoln Academy will be adding one additional grade, or 50 more slots for students this fall.
The Kids First Board of Directors approved adding grade 6 to the school plan at a December meeting in order to better prepare students for higher level courses in high school.
Original plans called for 4K to second grades and seventh through ninth in the first year. With the addition of sixth grade, the school will go from being able to take 350 students in the first year to 400, Cole said.
A press release from Kids First Beloit cited data from the Wisconsin Forward exam in math for sixth graders 2018-2109 which found only 16.1% of all Beloit School District students were proficient in math. The figure was 2.8% for Black students; 10.8% for Hispanic students; and 31.9% for White students in the district, data which was verified on the portal of the Wisconsin Department of Public Instruction website, https://wisedash.dpi.wi.gov.
Given the data, The Lincoln Academy Chief Instructional Officer Kari Flitz said those at the school must assume students may need the sixth grade foundational year to meet grade-level expectations and to prepare them to take higher-level courses in high school. Without it, certain careers could be out of reach.
CEO Kristi Cole said the academic data for math as well as other subjects illustrates the need for the school.
The Lincoln Academy in Beloit is a K4 to grade 12 independent charter school opening in fall of 2021 on the Eclipse Campus at 608 Henry Ave. It will be a public school authorized through the University of Wisconsin System and has finalized contract negotiations with the University of Wisconsin Office of Educational Opportunity. Tuition will be free to families, and enrollment is open to any Wisconsin student.
In an interview on Monday, Cole shared some of the latest updates on construction, academic and sports offerings, staffing and what the independent charter can add to the education options in the community.
Cole said construction on the building is about 60% complete.
"Several classrooms are already constructed within the facility. It's really progressing quickly and it will be ready for occupancy in July," she said.
FULL STORY